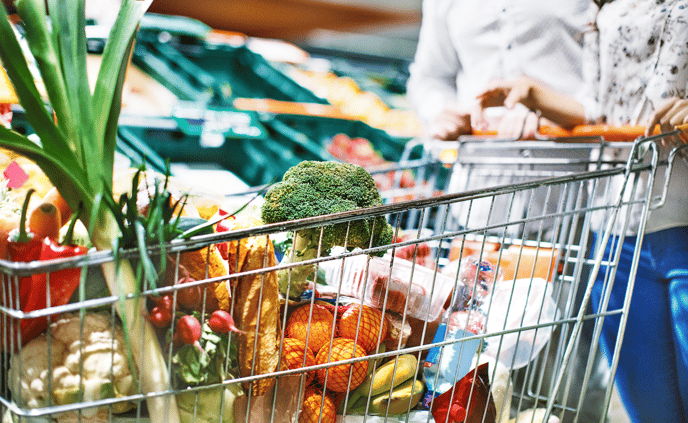 As online shopping takes the consumer world by storm, many retailers' in-store experiences have suffered due to budget adjustments to meet this new digital demand. But data shows that an overwhelming amount of Americans still prefer to shop in person. A study conducted by Vixxo, a facilities management company, reports the following findings:
87% of consumers prefer to shop in person.
96% of baby boomers prefer to shop in person.
81% of millennials prefer to shop in person.
84% of shoppers like the advantages of being able to inspect and pick out products themselves.
As retailers increasingly embrace digital shopping channels, they must be careful not to neglect in-store shoppers and their experience. One major perk of living in a digital world is that data abounds. By utilizing processes such as SKU rationalization, stores can make educated decisions to elevate their in-store experience significantly. In this blog post, we examine several areas where stores can use data and analytics to enhance the customer's in-store experience.
Empower Your Employees
Your employees are your store's biggest advocates, from how they interact with customers to how they discuss the organization outside of work. Educating your employees on customer service basics is essential to ensure they create a welcoming and friendly in-store atmosphere. Sales associates have many tasks that can divide and divert their attention. A modernized approach to in-store management allows them more freedom to focus on the customer experience. Using data to create a well-balanced inventory and implementing electronic shelf labels to identify out-of-stock items increases your employees' ability to interact with in-store customers on the sales floor. Remember: your employee is also your customer. Not only do employees stock your shelves, but they also fulfill online orders and shop for themselves. Your sales associates have a unique perspective, so take note of their feedback and use their suggestions for a better in-store experience. Also, make sure their shopping experience is efficient so they can take advantage of their breaks or after-work hours to quickly purchase the products as they need and return to work or go home to their families.
Ensure Speedy Transactions
You can significantly improve the in-store experience by pinpointing the exact amount and type of inventory your customers prefer. When organizations utilize SKU rationalization, they often discover that carrying fewer SKUs is better for the customer. This strategic simplification creates more consistency along the supply chain and ensures merchandise is less likely to run out of stock. Data-backed decisions create a quality selection of inventory and result in a fast transaction for the in-store shopper—from entrance to exit.
Highlight Safety Measures
As we continue living through a global pandemic, it's vital to promote your digital offerings to in-store customers. Not only does this indicate to the customer that you're taking their safety and your employees' safety seriously, but it also lets them know they have several options for shopping with you when they might otherwise choose another store or website. Most shoppers are aware of home delivery services and curbside pick-up. Still, many stores aren't doing enough to educate their customers about these processes. Be sure to provide your customers with clear information about the available shopping options and include easy-to-follow instructions to ensure an optimal experience that addresses all their shopping needs.
Embrace the Role Your Store Plays in an Omnichannel World
Additionally, as you analyze your data, you may notice that some of your items move more units when offered exclusively online, while others perform better as in-store items. A great way to promote both the product offering and your digital services is to showcase your online exclusives in your store, but not offer them for purchase in person. This type of teaser will not only pique the customer's curiosity and entice them to try your online shopping option but also help you avoid overcrowding the in-store inventory.
Keep in mind that some in-store shoppers these days are employees of larger brands like Instacart or PrimeNow, shopping on behalf of your customers. Accurate in-store signage can improve their shopping experience and make it easy for them to find products and move quickly. Merchandising is essential for customers and the people shopping on their behalf. You have an opportunity to create a broader network of advocates for your store by maintaining organized, in-stock, well-labeled inventory for all shoppers.
Know Your Customer
The real value in data and the omnichannel world isn't that you can provide a great experience for a subset of customers, but that you can provide a personalized experience for each customer. You can get a complete picture of a customer's favorite products and shopping frequency—both online and in-store. You know what time of day they're most likely to make purchases and how your overall store traffic ebbs and flows throughout the day, and you can scale your inventory (and in-store personnel) up or down accordingly. Through retargeting and email marketing, you can advertise suggested products, remind customers when they might want to replenish supplies, or incentivize them to come in-store or shop via your app with an enticing coupon or promotion.
While knowing your customer is by no means a new concept, the use of data and strategies such as SKU rationalization allow stores to zero in on each location's unique customer needs to create a better experience. SKU rationalization is a management process where stores utilize their historical data (in-store and online) to increase, reduce, or eliminate inventory to provide the customer exactly what they want and need.
Create a Better In-Store Experience with SKU Rationalization
Your store's historical online and in-store sales data (online and in-store) is a blueprint to your in-store customers' needs and desires. The best way to create a superior in-store experience is to utilize data from SKU rationalization to make better inventory management and process decisions.